Here are some entertainment bits that I've currently enjoyed, and thought I'd pass along:
Movies:
Glory Road
For 2 reasons:
1. Josh Lucas es muy caliente*! (*very hot, I mean, did you see him in Sweet Home Alabama?!)
2. I have a serious weakness for sports movies. I guess it's that whole, "Underdog team comes from behind to win the game, but not before learning some very important life lesson along the way" kind of thing. Who knows? Either way, I always tear up at some point during the film.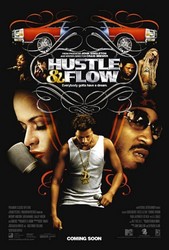 Hustle & Flow
Because, "You know it's hard out here for a pimp", for real yo. (Now nominated for 2 Oscars: Best Actor: Terrance Howard, Best Original Song: "It's Hard Out Here For A Pimp"!! See, it's a
quality
film-the Academy even says so!)
Books:
A sort of "sequel" to Pride and Prejudice, it tells the story of what happens after the wedding of Darcy and Elizabeth. I love this book and am reading it for the second time. However, most JA "purists" do not like this book, because it is chock-full of "coital" scenes, like a romance novel.
Music:
James Blunt - Back to Bedlam